Information/Trial Days will be held prior to the beginning of the 2021 season.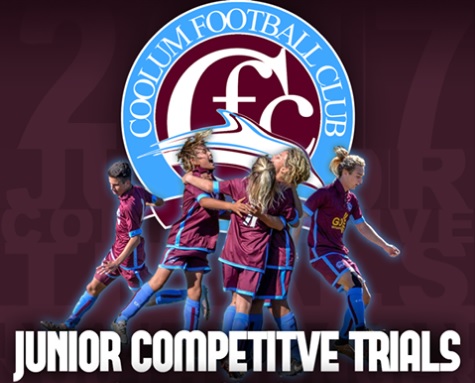 We encourage parents to attend these days, as we provide valuable information during these sessions, and it is here that we record team nominations/allocations etc.
Coolum FC will endeavour to place children in teams with their friends etc, however this is based on who is registered at the time of team allocations, therefore, we strongly suggest registering your child as soon as possible.
If your child wishes to play outside of their age group (play up or down a year level), parents must sign and submit a PAO1/2 form for approval by the Sunshine Coast Football Federation.
Trial Days will be held for Under 10, 11, 12 & Junior Boys/Girls – as they are graded from Under 10 onwards.
Children attending trials must come prepared with their boots & shin pads for a grading session.
The info/trial days will be held on the following dates:
Division/Age Group
Year of birth
Date
U12 Mixed
Born 2009
Tue, 9th Feb from 6:00pm &
Thu, 11th Feb from 6:00pm
U13 Boys
Born 2008
Mon, 1st Feb from 4:00pm &
Wed, 3rd Feb from 4:00pm
U15/16 Boys
Born 2005-2006
Mon, 1st Feb from 6:00pm &
Wed, 3rd Feb from 6:00pm
U18 Boys
Born 2003-2004
Tues, 9th Feb from 7:00pm &
Thur, 11th Feb from 7:00pm
Junior Girls U12 & U14
Born 2006 – 2010
Mon, 1st Feb from 5:00pm &
Wed, 3rd Feb from 5:00pm